Culligan of Lindsay
You could give your people Culligan Water.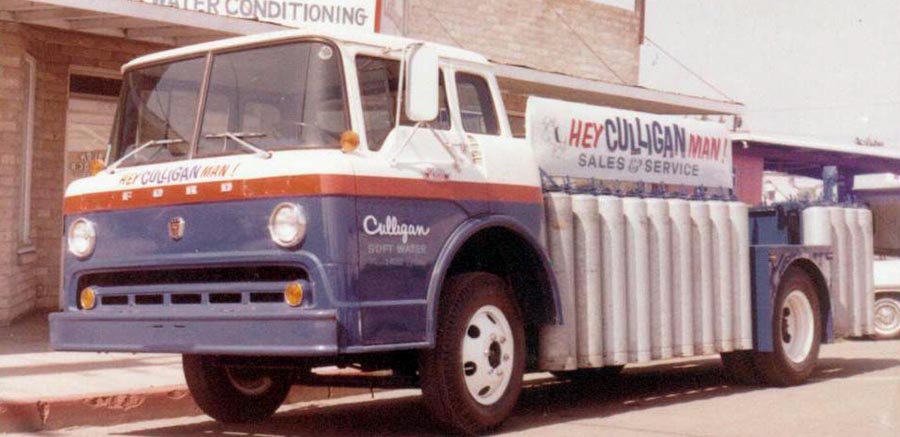 Your Lindsay Water Treatment Experts
We are Culligan of Lindsay, your water technology experts proudly serving Central California. Our dealership specializes in providing water softeners, reverse osmosis systems, water coolers, bottled water, water filtering and softener salt delivery service to area homes and businesses.
CULLIGAN OF LINDSAY HISTORY
The Lindsay location has been in business for nearly 70 years, offering a full suite of Culligan products and services throughout Fresno, Kings and Madera Counties. In 1980, Nancy's parents, Doug and Barbara Bodine, purchased Culligan Lindsay. Even as a young woman, Nancy worked in the family business, fostering an entrepreneurial spirit and an appreciation of the quality-of-life benefits of softwater. People and relationships are two of Nancy's foremost concern, whether it's working hard to support the local community or treating her employees like extended family.

---
Reviews for Culligan Water Conditioning of Lindsay
---
02/12/2022
Great customer service. My delivery is always on time and driver goes the distance to make sure my bottles are in my preferred place each time. Online billing is convenient. Worth every single penny to get clean drinking water delivered to my door.
---
01/11/2022
Great driver, very personable….keep him around!!
---
08/30/2021
Culligan has great quality water and great customer service and support.
---
10/12/2021
Great service and delicious water
---
05/25/2021
This company has given me wonderful service, with friendly and competent providers. I would highly recommend this to anyone who would like cleaner drinking water without the hassle of self-upkeep.
---
---
Hey Culligan!
Hours
Monday: 7:00 AM – 4:30 PM
Tuesday: 7:00 AM – 4:30 PM
Wednesday: 7:00 AM – 4:30 PM
Thursday: 7:00 AM – 4:30 PM
Friday: 7:00 AM – 4:30 PM
Saturday: Closed
Sunday: Closed
Areas We Serve
Alpaugh, Badger, California Hot Springs, Camp Nelson, Corcoran, Cutler, Delano, Dinuba, Ducor, Earlimart, Exeter, Farmersville, Goshen, Inyokern, Ivanhoe, Kaweah, Kernville, Kings Canyon National Pk, Kingsburg, Lemon Cove, Lindsay, Miramonte, Orange Cove, Orosi, Pixley, Porterville, Posey, Reedley, Richgrove, Sequoia National Park, Springville, Strathmore, Sultana, Terra Bella, Three Rivers, Tipton, Traver, Tulare, Visalia, Waukena, Woodlake, Yettem
Learn more about how you can have better water.
Latest
Blog Posts
What's in your water? Find out with a free water test from your local Culligan Water expert. Free Water Test
How filtered is your tap water? Find out with a free water test from your local Culligan Water expert. FREE
All the staff was professional nice and helpful to me...

Dexter Barber
- Culligan Customer