Portable Exchange Water Softening Service
Your environmentally friendly solution for softer water
Portable Exchange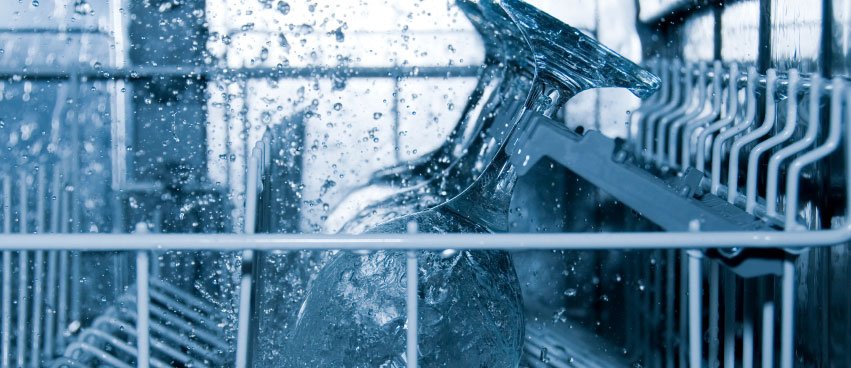 Soft water saves you money and makes your life easier – just ask any of our customers who have made the switch to Culligan and spend less time fighting dry skin and soap scum buildup in showers and appliances. And with Culligan Portable Exchange™ water softener service your life will be even easier.
You won't need to purchase or maintain a system yourself to get freshly treated soft water – we'll do it for you! You'll never even see a bag of salt! For one low monthly cost we'll come and replace your water tank and provide regular maintenance, allowing you the freedom to enjoy all the benefits of soft water from every faucet in your home with no salt discharge to septic or sewer systems, making portable exchange a preferred solution for California communities whether or not they instituted bans on automatic water softeners.
That's it. Culligan Portable Exchange™ water softener service is your environmentally friendly solution for softer water, brighter laundry, cleaner kitchens and bathrooms, and less water system maintenance. It couldn't be simpler.
How Culligan Portable Exchange Works
With Culligan Portable Exchange™ water softener service by Culligan of Fresno and Culligan of Lindsay you get all of the benefits of soft water without purchasing or needing to otherwise maintain a system.
We'll install a water conditioner with the capacity to meet your needs, then return on a scheduled basis to remove the softener tank and replace it with a freshly charged unit, as well as perform any necessary maintenance. All for a low monthly cost. Our service is backed by our 30-day Satisfaction Guarantee, and includes:
All the benefits of soft water from every faucet in your home
Dependable Culligan Water expert service
No heavy salt bags to buy or carry
No salt discharge into septic or sewer systems
No equipment to purchase or maintain
Water conservation friendly - no extra water is used or wasted in your home
Approved alternative to all restricted automatic water softeners
California Regulations
Many communities in California have instituted bans on the installation of automatic water softeners, and in those cities Culligan Portable Exchange™ service is an approved alternate water conditioning method. With our service you'll get all of the benefits of TRUE soft water with none of the hassle or waste.
These bans are done on a regional basis as determined by regional water quality boards, and are based on testing of local water systems. In areas where usage of water softeners has been restricted due to the added salinity of water softening salt in home systems, portable exchange services are allowed because it their is no discharge to your water waste line - we'll take your depleted softening tank for you. No waste, no hassles!
Delivery Services
For more than 70 years, Culligan of Fresno and Culligan of Lindsay have been the trusted leader portable exchange water softening service. Culligan Portable Exchange tank delivery is the easiest, most eco-friendly way get soft Culligan water in your home or office.
Contact your local Culligan dealer to sign-up today.
Your Culligan Water expert will handle everything else, including:
Testing your water to determine your exact softening needs
Installing the softening system in your home or office
Setting-up a regular delivery schedule
Exchanging your expended tank for a new one, insuring continuous soft water for your home or office
Maintaining the softening system when needed